The Sound Widget allows you to add an MP3 audio file to your Composition and align the sound with your graphic animations.
---
To learn how to add a Widget to your Composition, click here.
Remember, any underlined widget properties can be connected to a Control Node or a Data Node.
Properties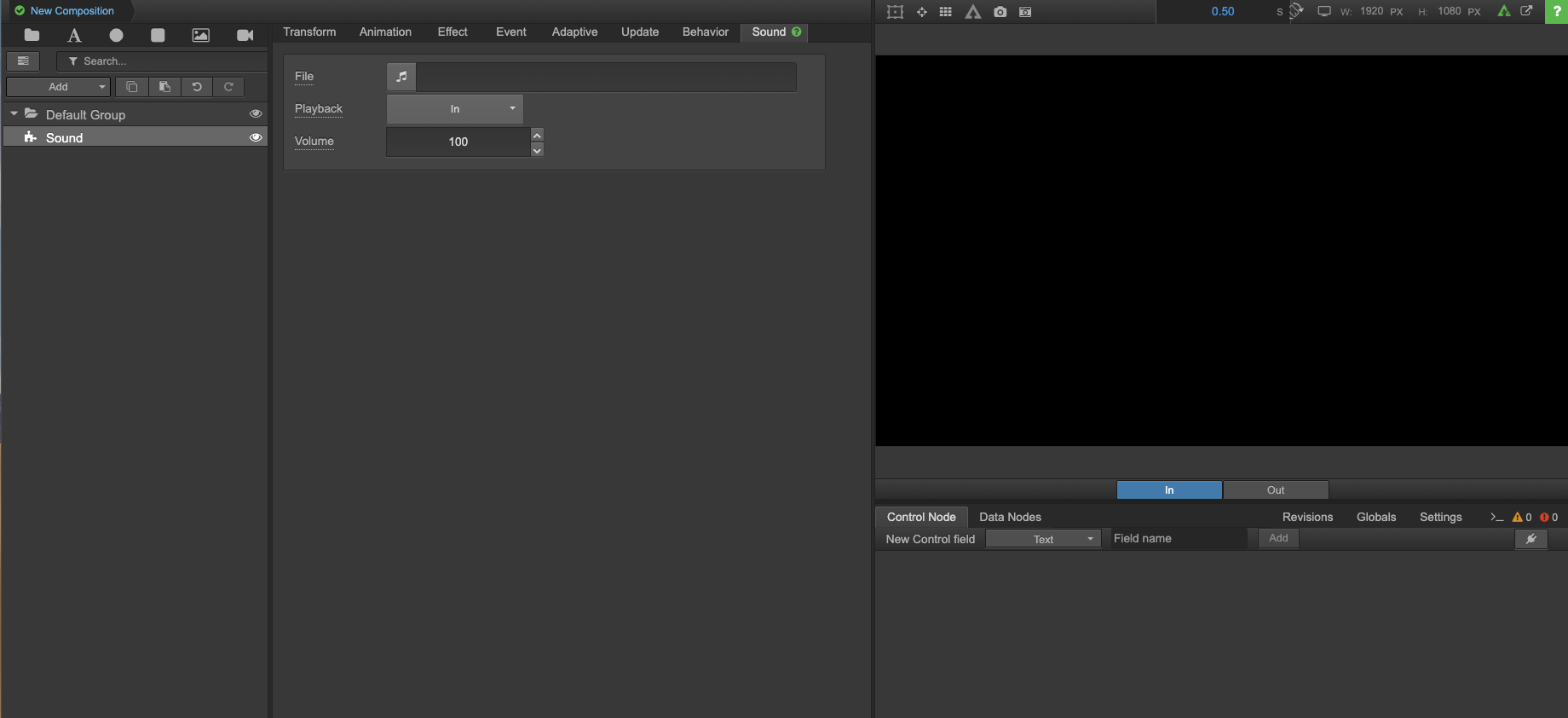 As seen above, select the "Sound" tab in the Property Panel to update this widget's following property types:
General

File - URL link to an .mp3 audio file. You can copy and paste the link from an audio file loaded into your Singular Dashboard by clicking the Dashboard Inspector Button while the file is selected and then hitting the copy URL button.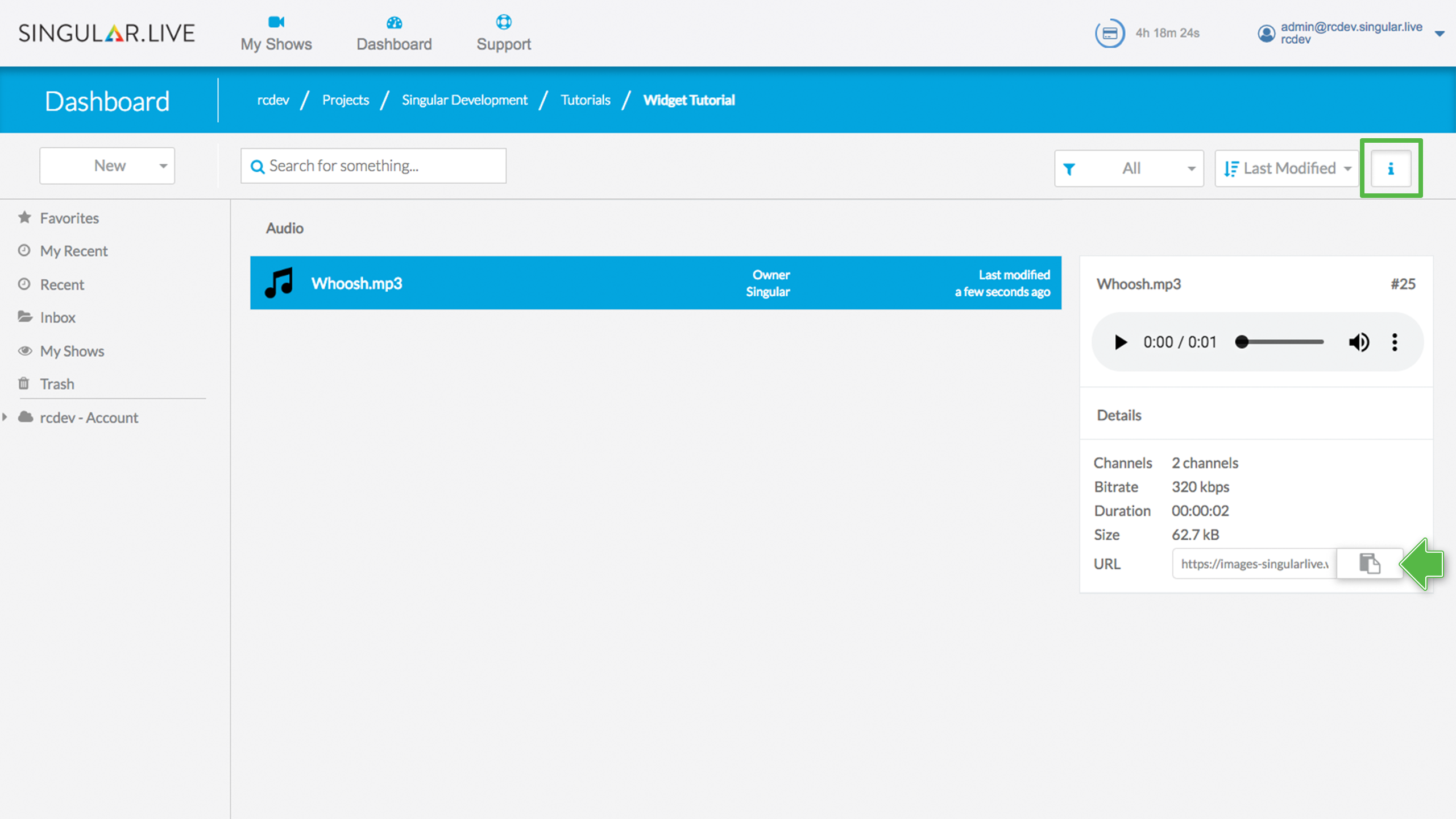 Copy Audio File URL
You can also copy and paste the link from any other location where it is hosted on the web. Try copying and pasting this sample .mp3 file URL: https://s3-us-west-2.amazonaws.com/singular-dev-1/SoundEffects/Whoosh.mp3
Playback - When the audio file will play. Options are In, Out, In/Out, and Loop.
Volume - At what volume the sound can be heard.
Note
Composer will automatically fade in and fade out your audio clips when animated.