Player.me is an online/browser-based livestreaming and recording application, built with gamers in mind.
Prepping the Overlays
Before you can output your overlays with Player.me, you have to prep them in Studio. Learn how to prep your overlays in Studio in steps 1-4 of the Beginner's Guide.
Outputting with Player.me
1 - Navigate to "Overlays" Page
Go to the "Overlays" page on the left panel, after logging in to Player.me.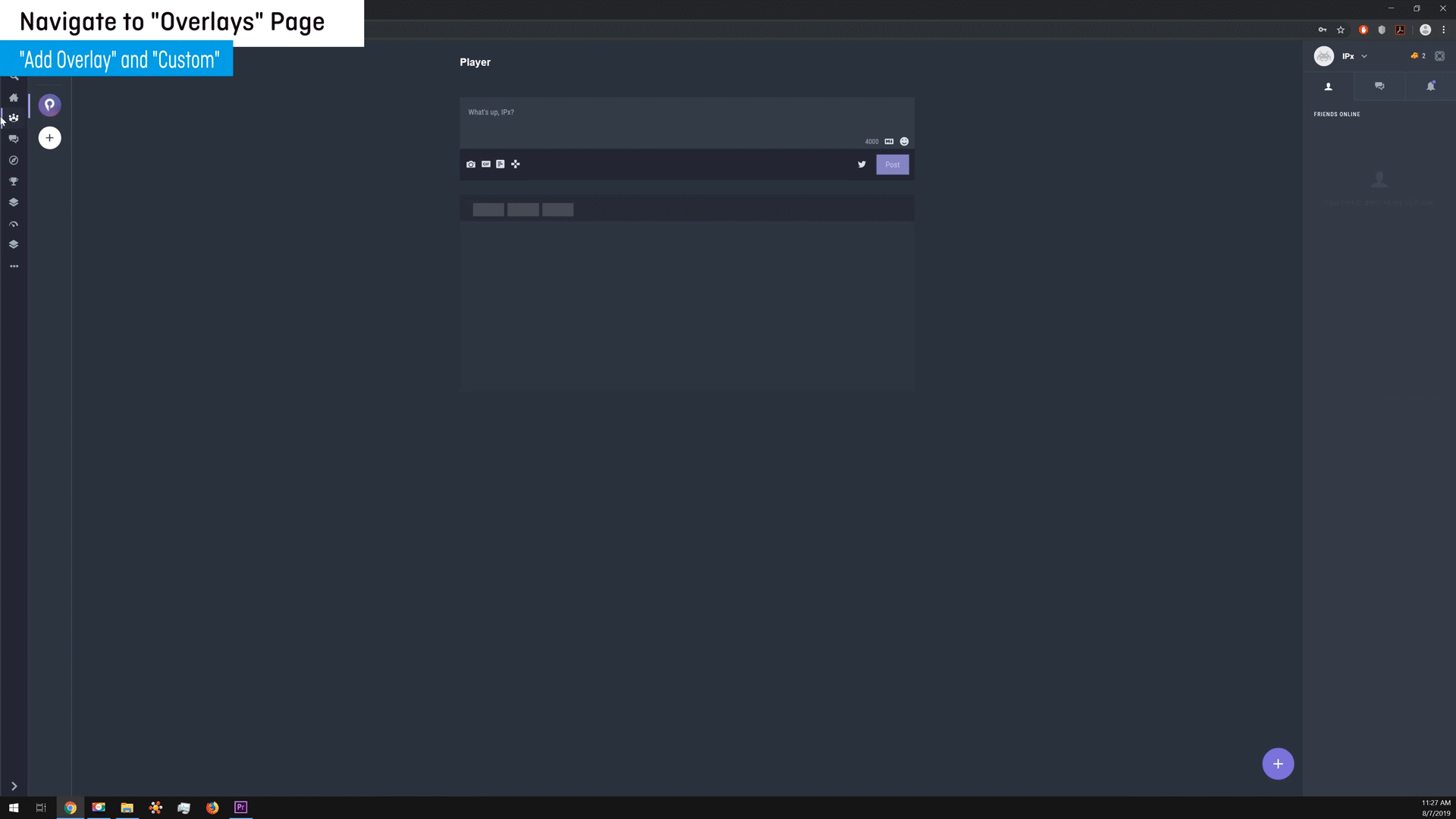 "Overlays" page on the left panel
2 - Add "Custom" Overlay
Select the "Add Overlay" button. Then select "Custom".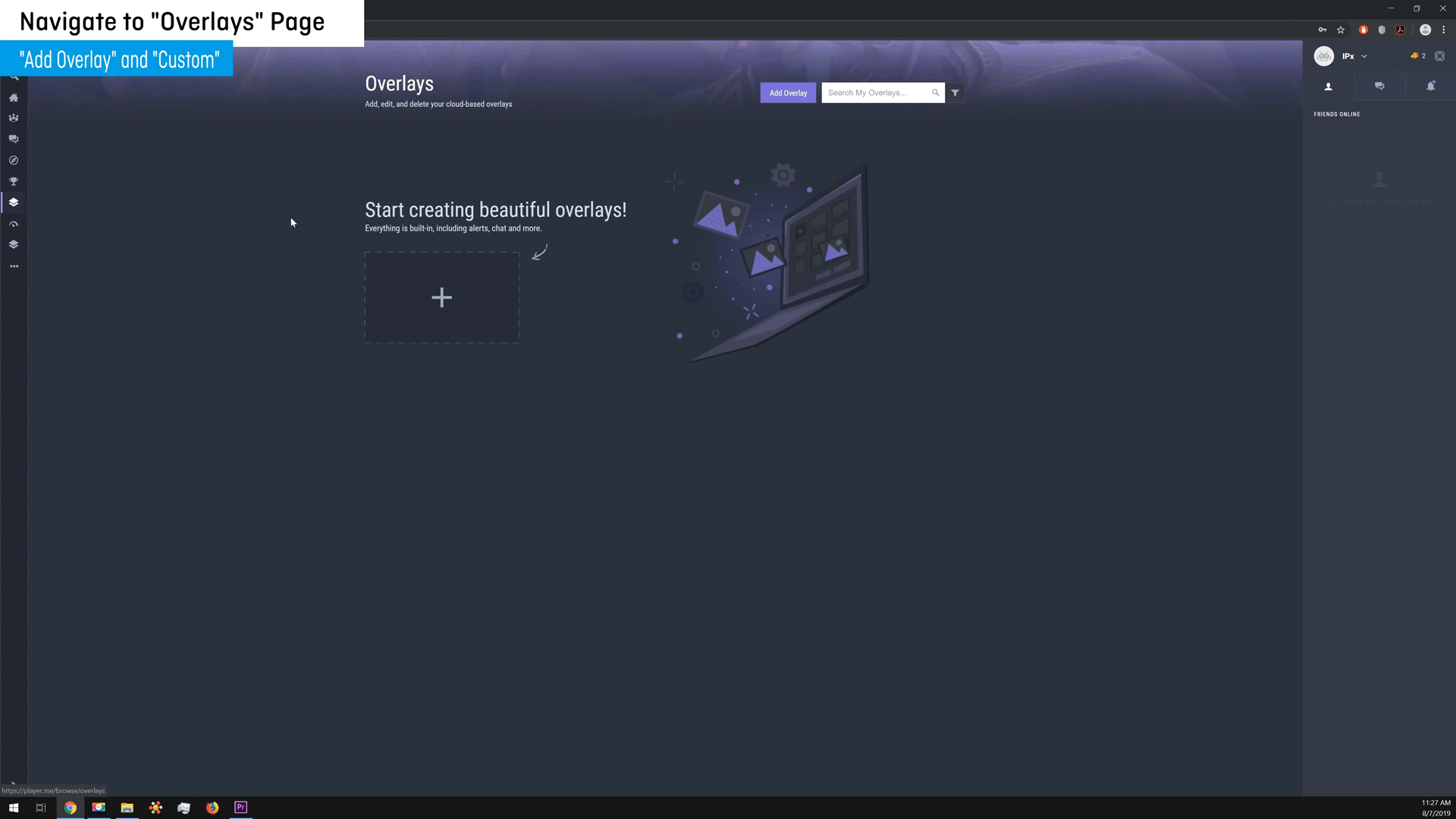 Selecting "Add Overlay" and "Custom"
3 - Name Overlay and Select Resolution
Name your overlay and select the resolution. Then hit "Create".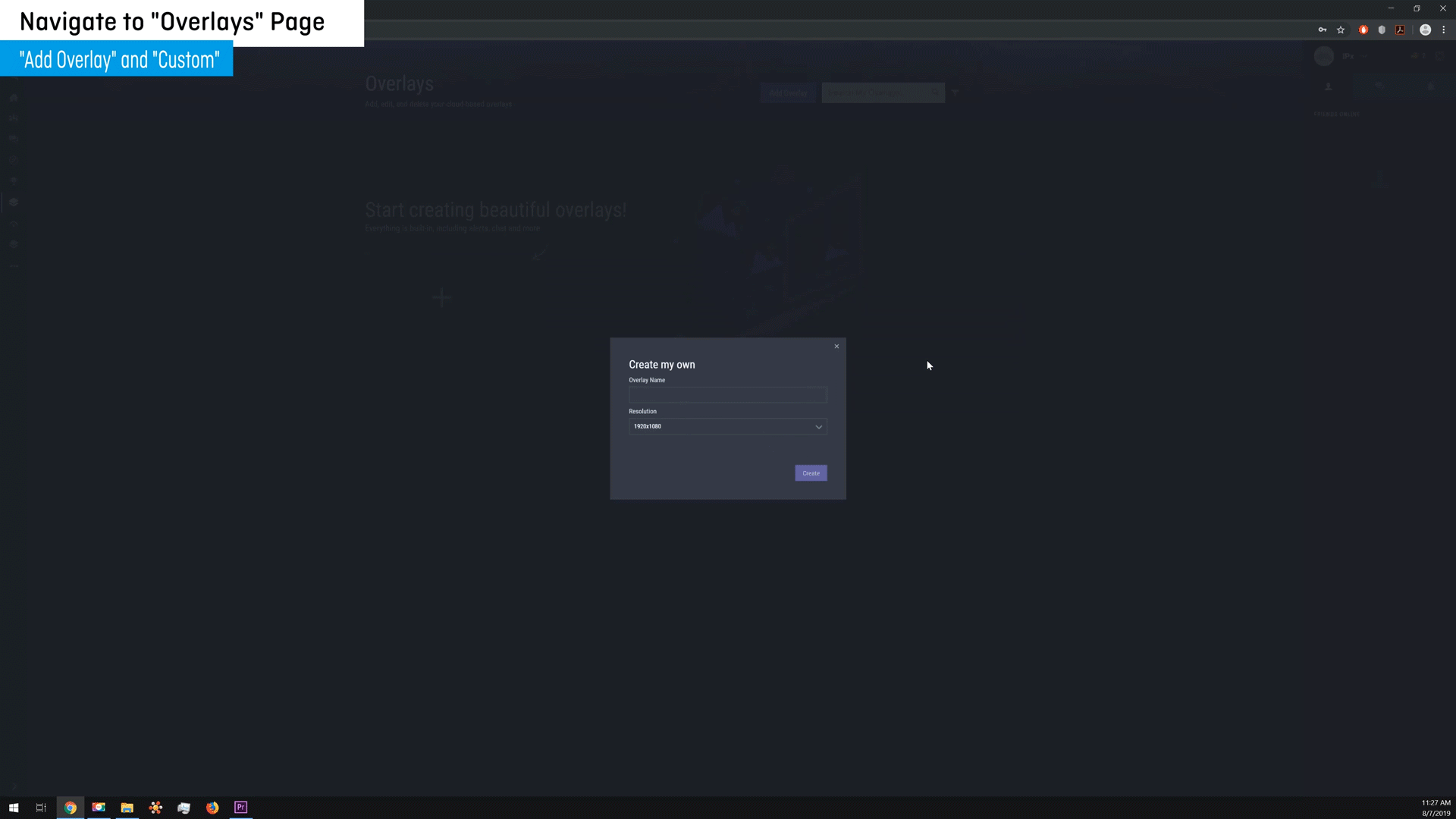 Naming overlay and selecting resolution
4 - Edit New Player.me Overlay
Select your new Player.me overlay and click the "Edit" button.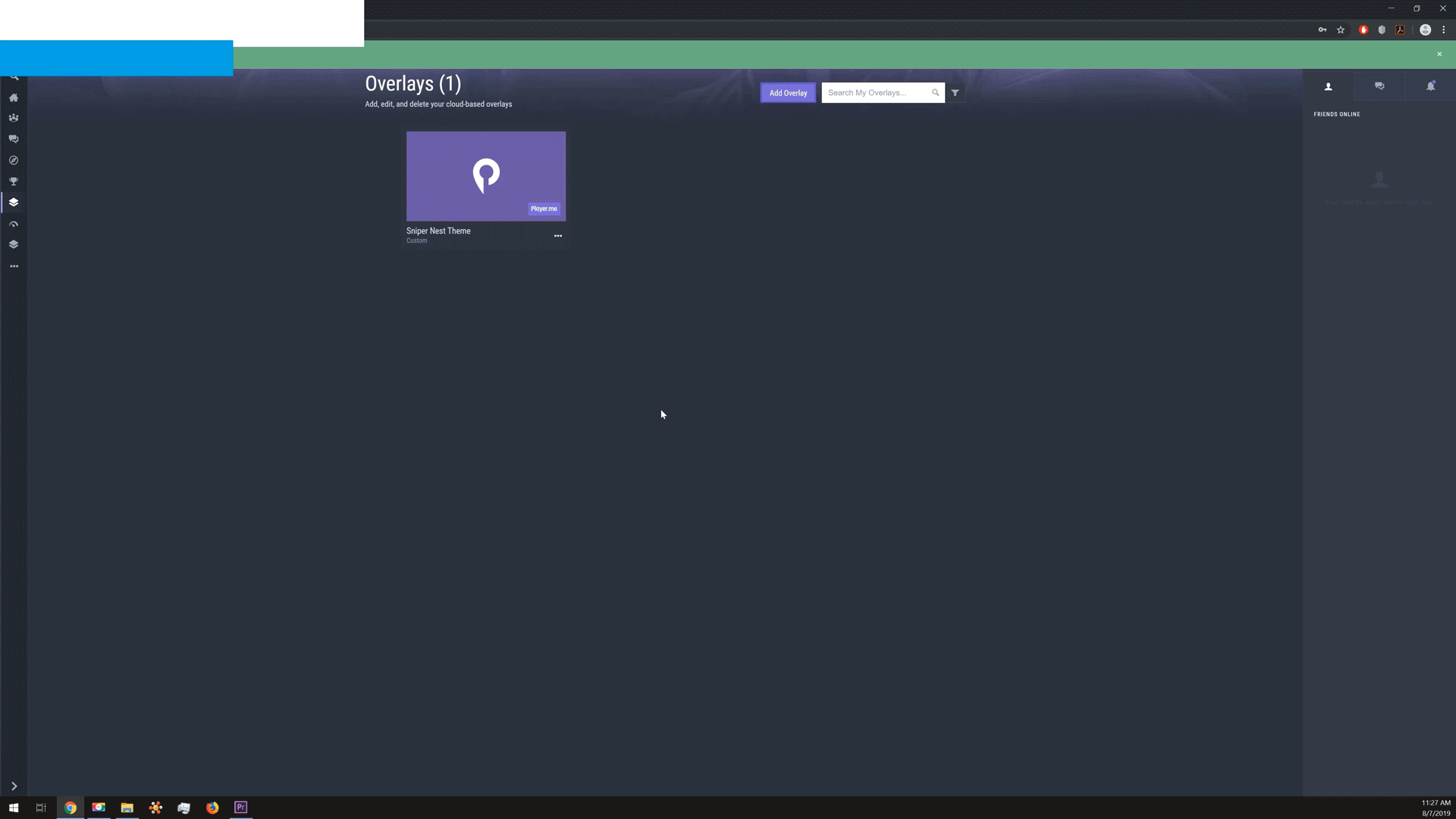 Selecting "Edit" button on new Player.me overlay
5 - Add a Widget, Select Webpage
Click on the "+ Add Widget" option, select "Web Page" and then hit "Select" to move on.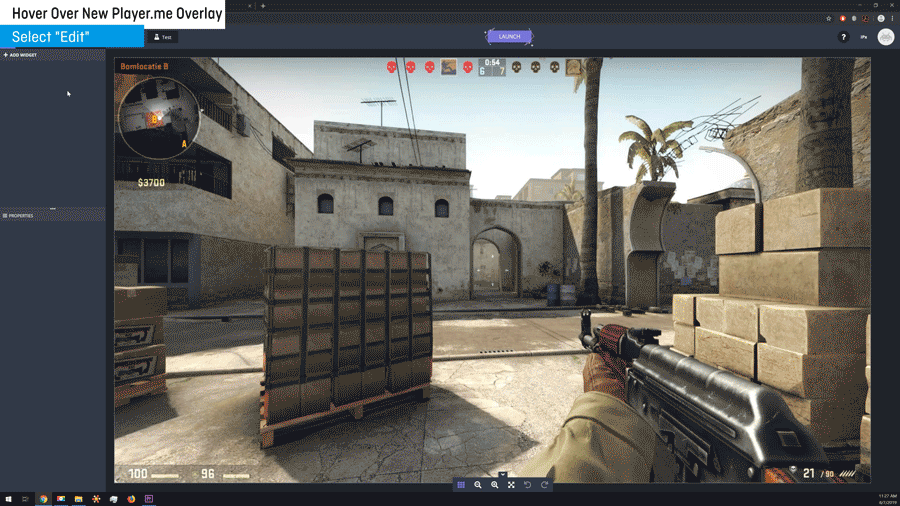 Selecting "Add Widget" in left panel and then selecting "Web Page"
6 - Paste Singular Output URL
Paste your Singular Output URL into to the Webpage URL text field.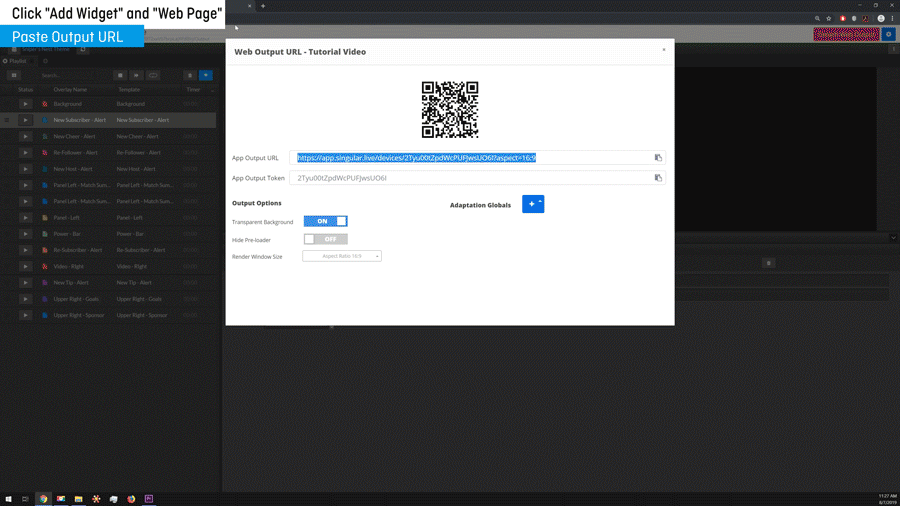 Pasting Singular output URL into Player.me "Webpage URL" field
Note
You will need to erase the extra https:// that Player.me automatically adds.
7 - Adjust Size and Position
Manually Enter the numeric values for size and position in the bottom left corner to fit your singular overlays to screen. You can also do this manually by clicking and dragging.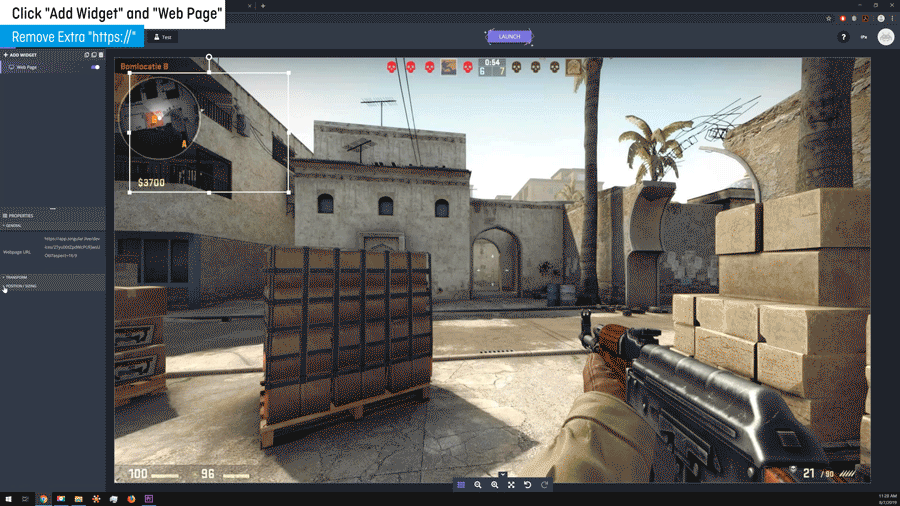 Adjusting size and position
Note
Make sure that you have an overlay taken on-air in your Control Application and that your Player.me Singular layer is located on top of your video source!