uno control interfaces can be seamlessly docked into OBS. Just make sure you have the latest version of OBS Running!
1 - Copy the Control URL
Copy the Control URL from the main Menu.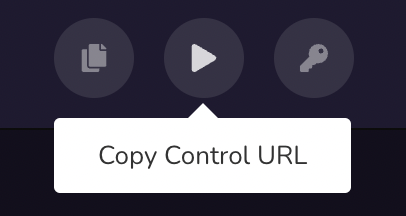 2 - Paste into OBS Dock
Go to View > Docks > Custom Browser Docks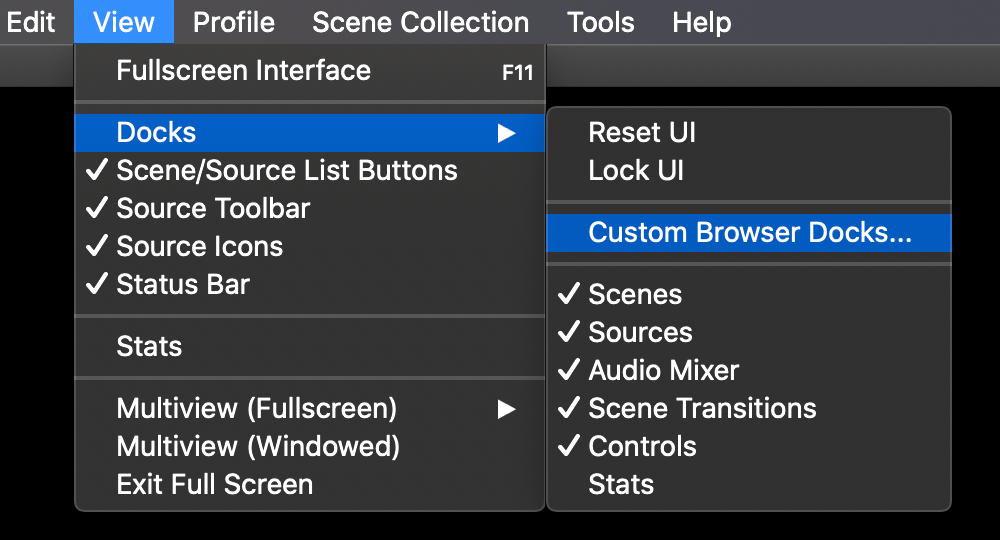 Name your Dock and paste in your copied Control URL.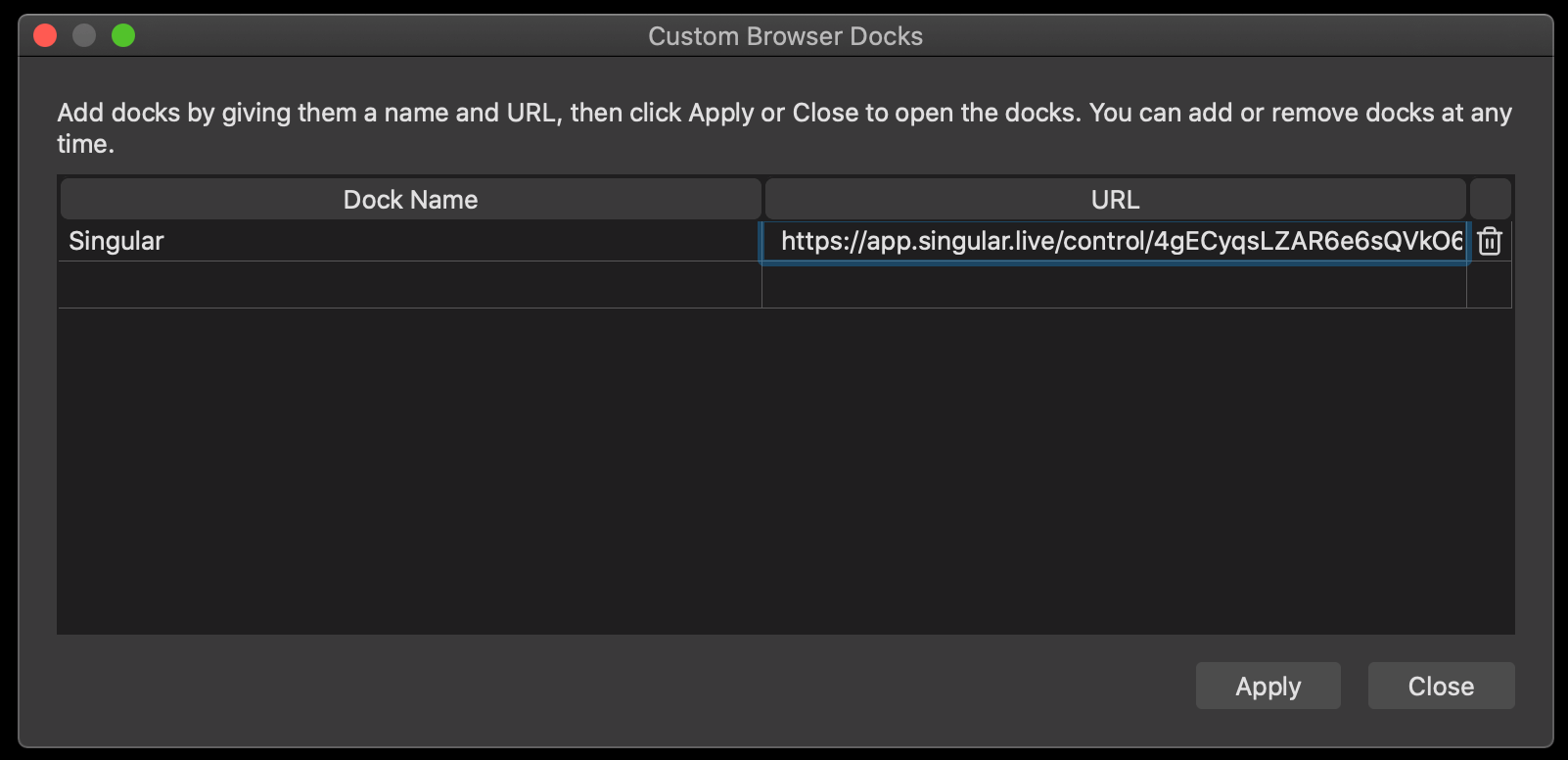 3 - Finalize
Move your new panel around in OBS and adjust as needed!