Studio's Preview Settings can be used to preview what your Output will look like. This is used for testing purposes only.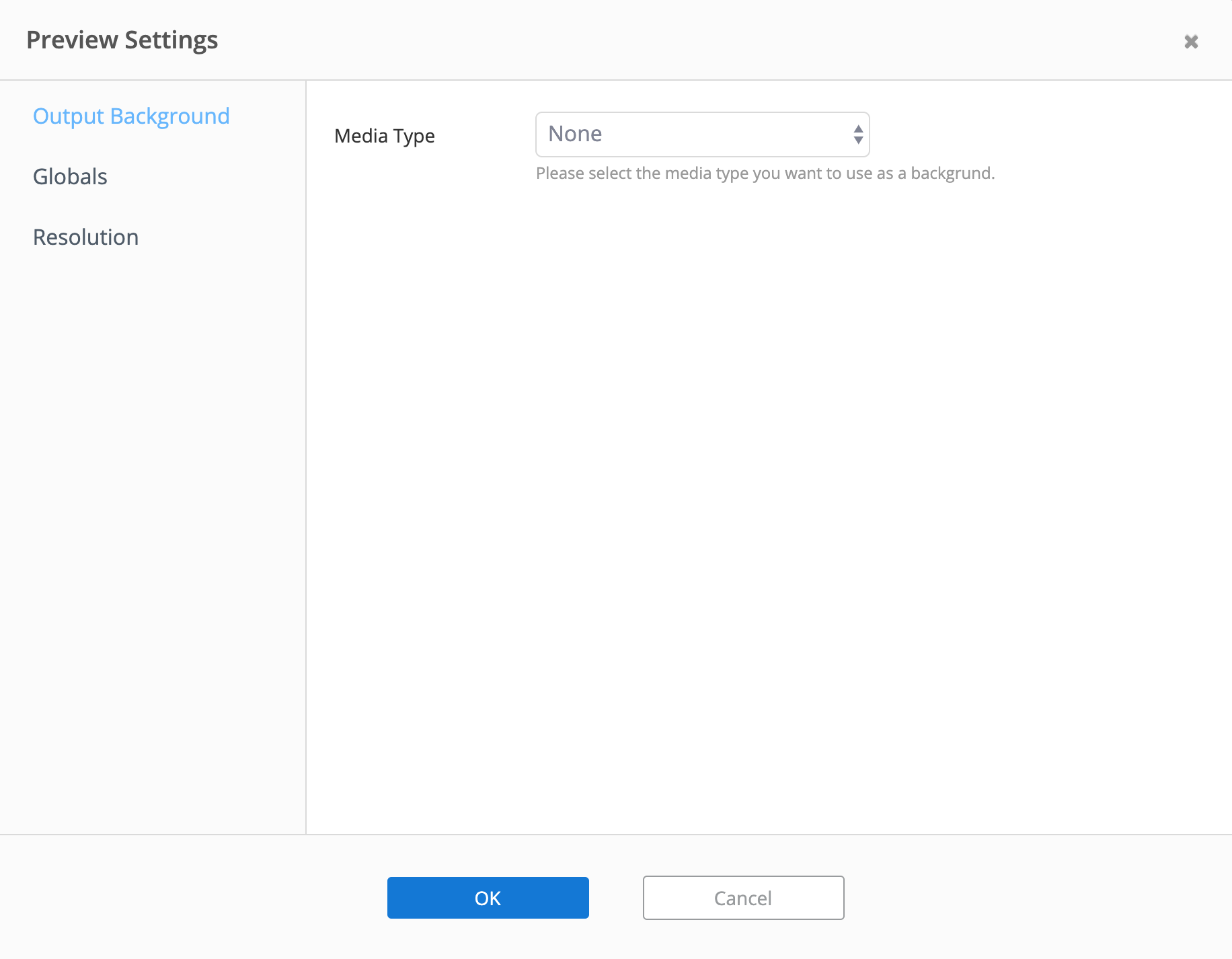 Preview Settings Menu
Accessing Preview Settings
Access these Preview Settings by selecting the "Preview Settings" option in the top right Settings menu.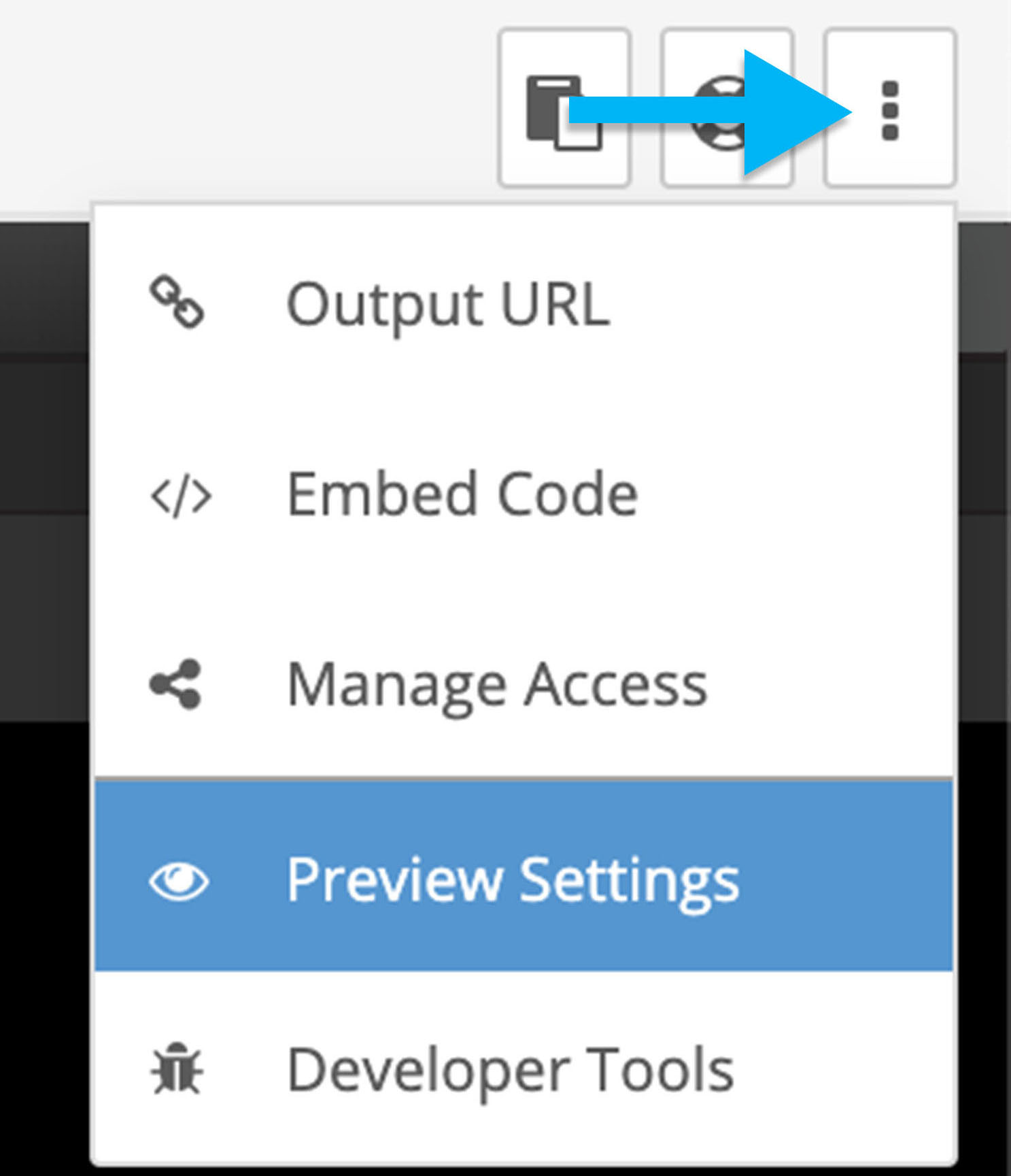 Output Background Options

You can select from a dropdown list of Media Type options for your test background:
Picture - Link to a custom picture on the web or select from a few image presets.
Video Clip - Link to a custom video clip on the web or select from a few video presets.
Red5 WebRTC - Add in the Host, Name and Port of your WebRTC video feed.
Media Device - Select video and audio media devices.