The Node Link Browser is a simple Composer UI feature that enables you to create a connected Control Node directly from the Property Panel.
1 - Select a Property
To begin creating a Control Node, navigate to the Property Panel and click on an underlined property in the Property Panel.
Note
Any underlined property can be connected to a Control Node or Data Node
2 - Select and Enter Information
Select Control Node, for example, and enter in your desired title. Next, click "Add" or press enter and see your Control Node appear in the Data Interface and Control Panel. Done!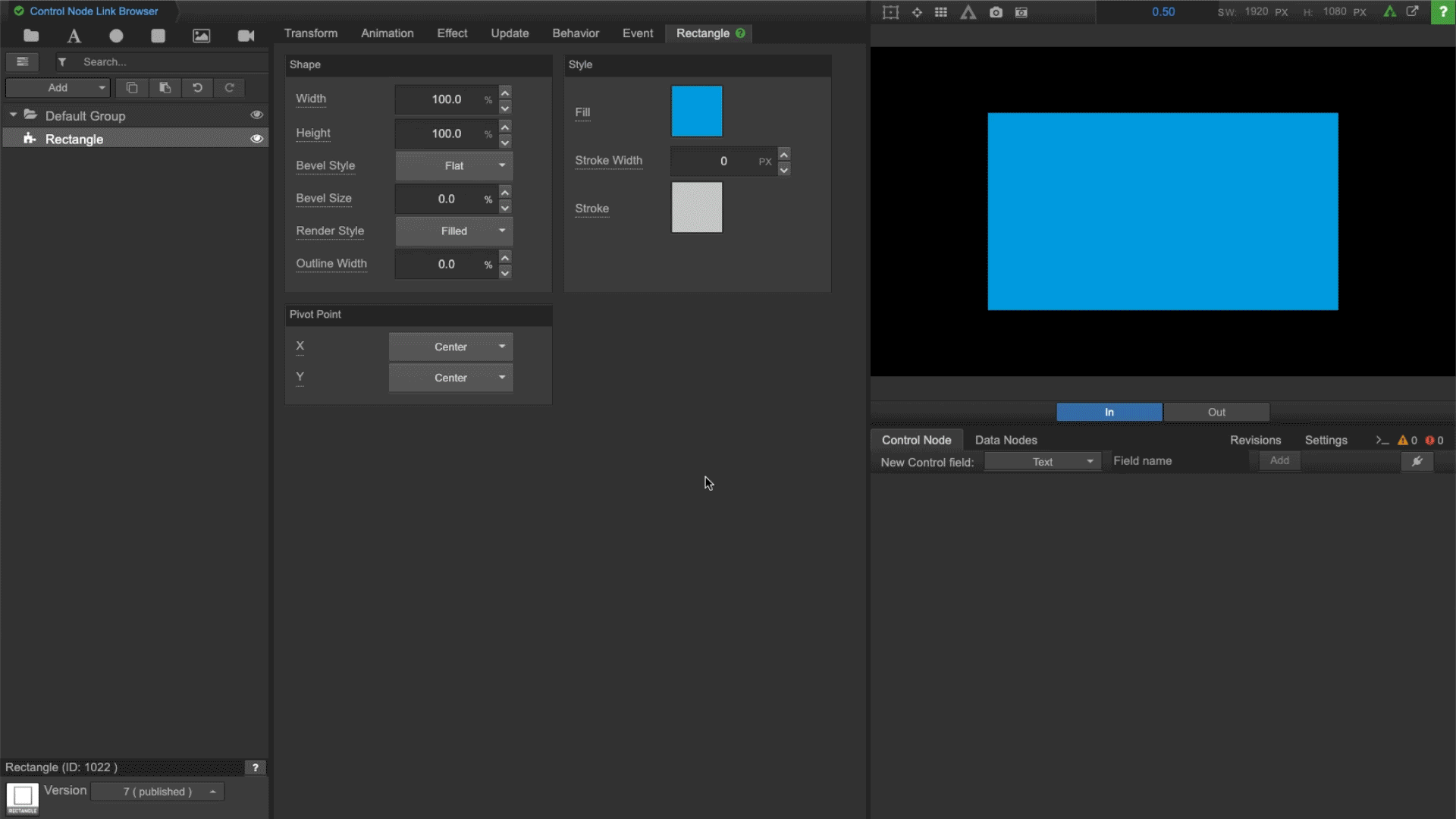 Creating a Control Node from the Property Panel