Singular Web Output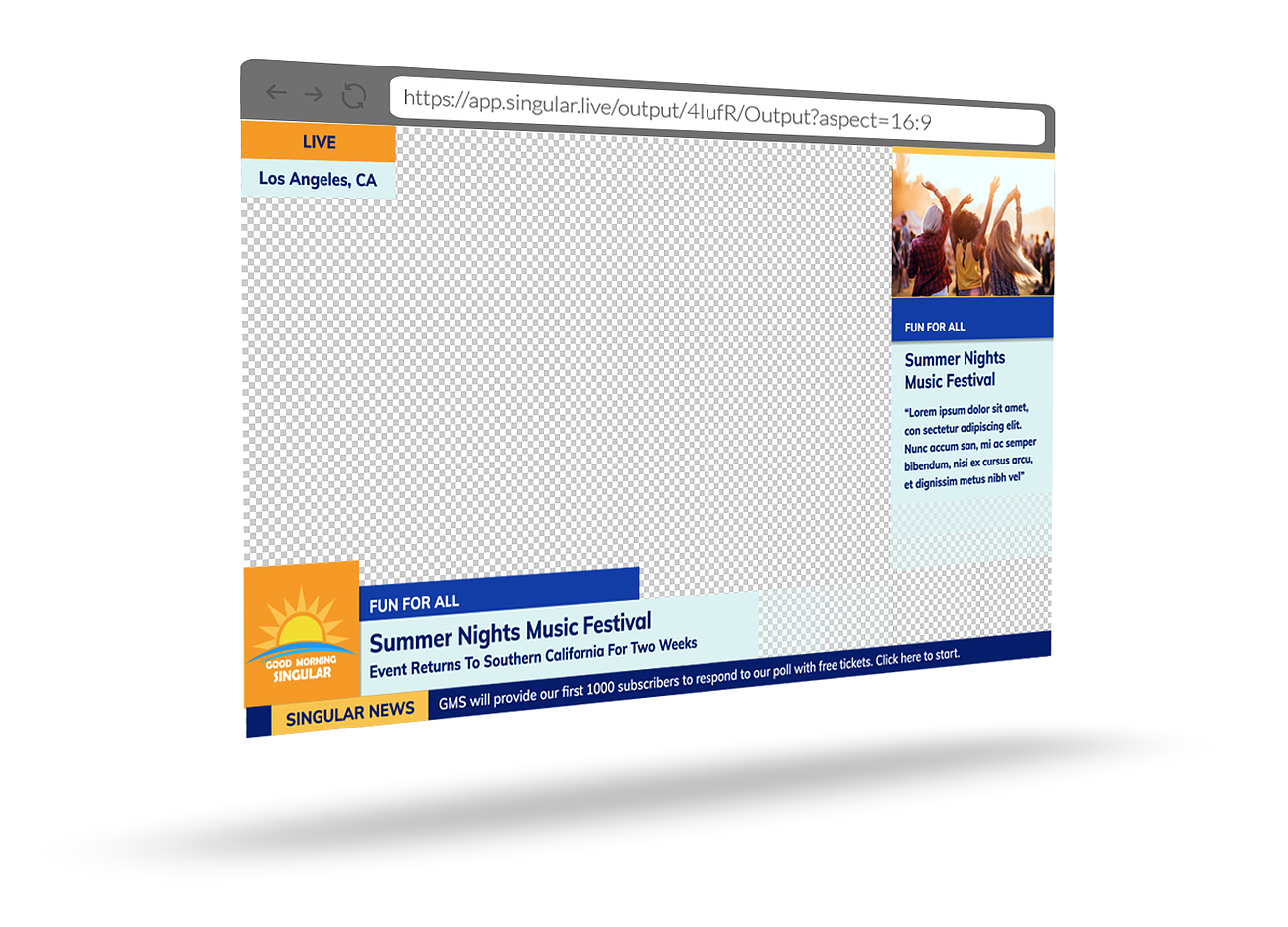 Singular.live provides a simple mechanism to use your overlays in a number of workflow scenarios via the Web Output. The Web Output is a URL (a webpage) that is assigned to a Control Application and displays the actual overlays. Typically, you would paste this URL into one of the programs listed below in order to combine your overlays with your live video.
Accessing your Web Output
The URL can be copied by clicking the clipboard icon in the upper right corner of your Control Application.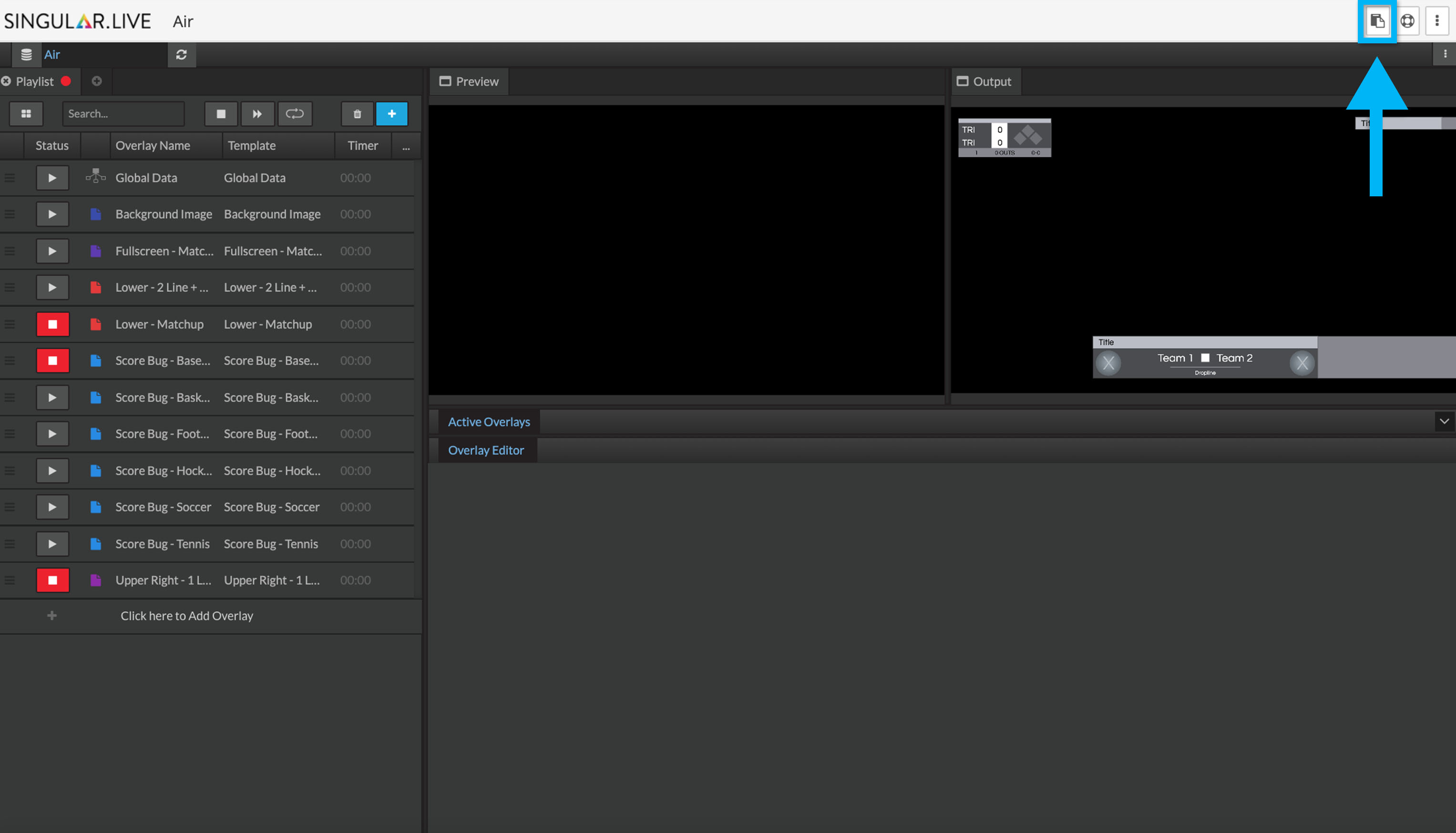 Copying Output URL from Control Application
You can access an Output URL Configuration menu by selecting the three dot menu in the upper right and then choosing "Output URL".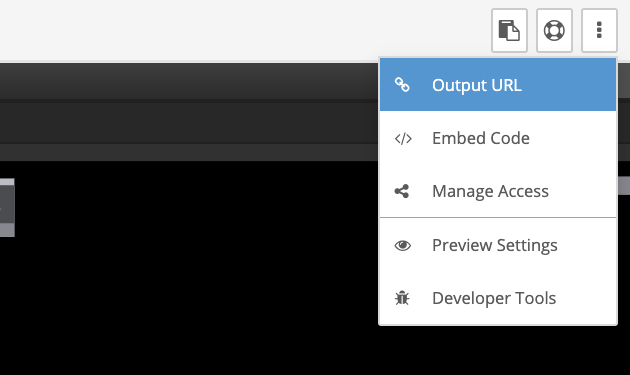 Note
Because Singular is a native cloud application, the Web Output can be controlled regardless of where the Control Application resides. Overlays will display in a fraction of a second regardless of the operator location. For more information on remote operations, click here.
What to Do With Your Output URL
Singular Web Outputs can be used in 6 general locations: Cloud Production Software, Desktop Production Software & Appliances, NDI, SDI, Post Rendering and HTML Players.
Note
Web outputs are free to use with a watermark. To remove the watermark view our pricing options.