The Finance Show theme in the Business section of the Marketplace is designed to connect with your own personal Google Sheet's Google Finance data.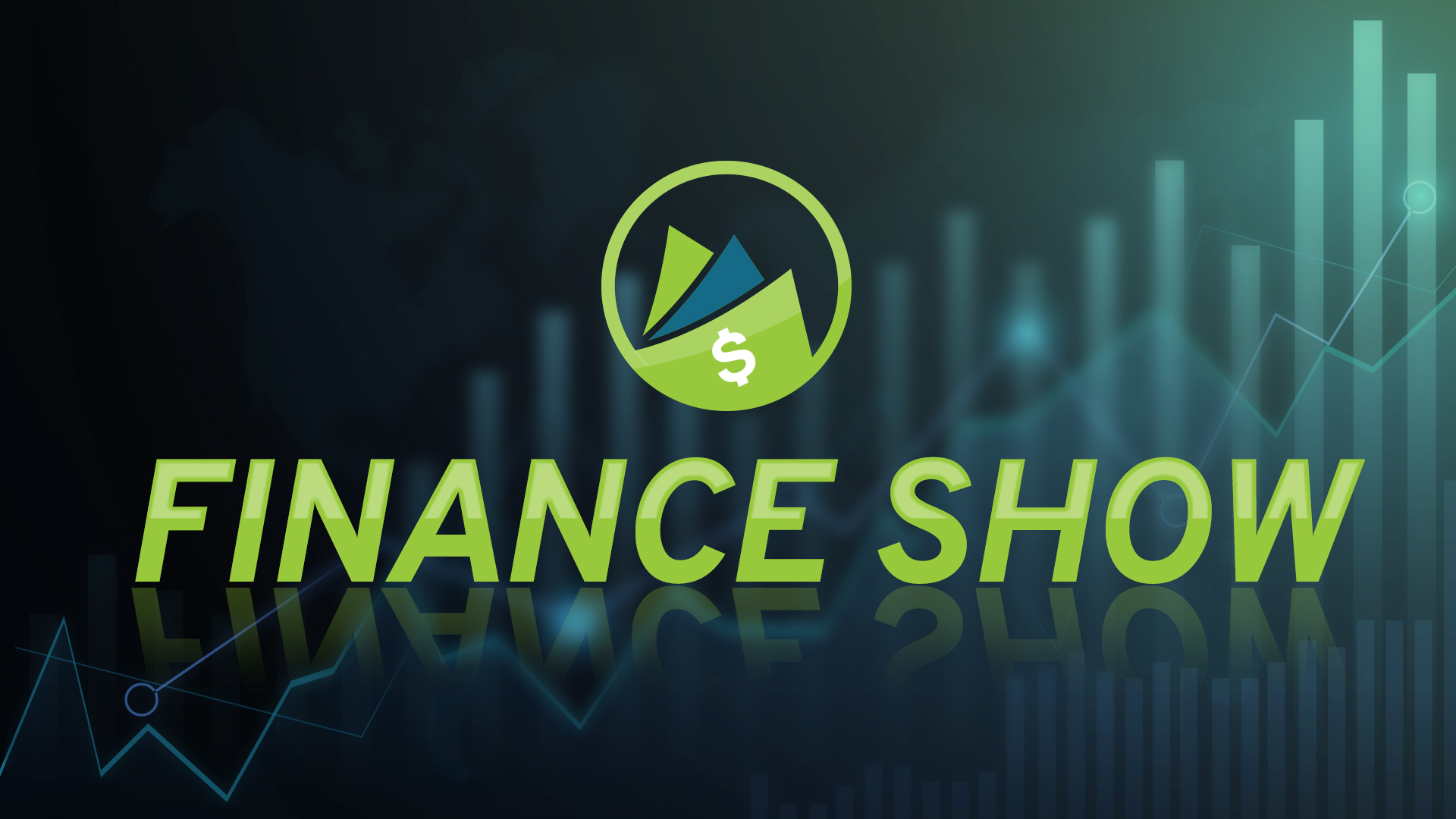 This theme needs values entered into the Global Data overlay in order for it to work with your Google account. Head over to your Dashboard and download it from the Marketplace to get started.
Update Global Data Overlay
Select the Global Data overlay from the Playlist panel in order to paste in your unique API Key and Google Spreadsheet ID.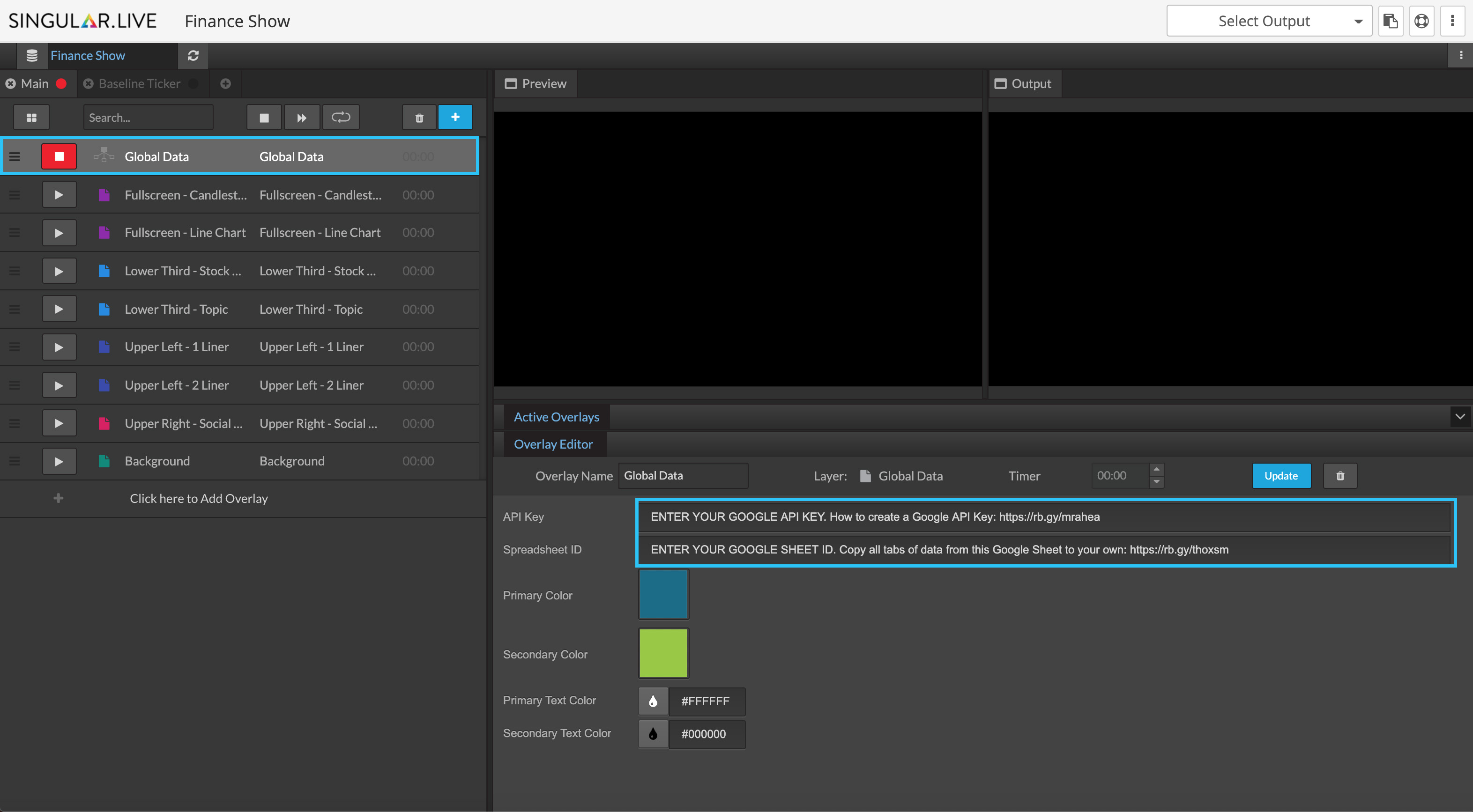 Paste Google API Key
Click here to learn how to create a Google API Key.
Paste Spreadsheet ID
1 - Create a new Google Sheet
Go ahead and create a brand new Google Spreadsheet.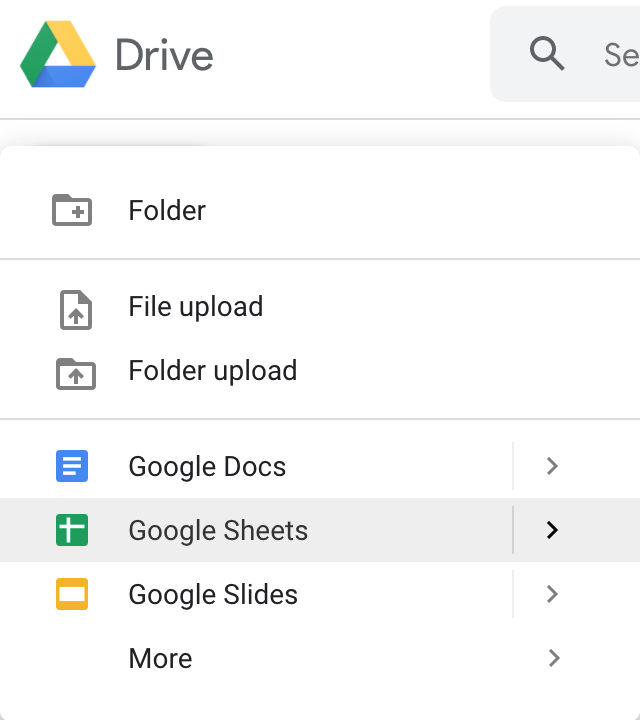 Make sure your share settings are set for everyone and not restricted to your organization. We recommend setting the permissions to "Anyone on the internet can find and view"
2 - Copy Sample Data into your Sheet
Next, copy the sample finance data (which uses Google Finance functions) from this sheet into yours. Note that there are multiple "tabs" of data. Copy each tab over and make sure to:
Keep the naming of the tabs the same
Maintain the exact placement of all data as the original sheet
3 - Paste Sheet ID
Finally, copy and paste the Spreadsheet ID into the Overlay Editor of the Global Data Overlay. This ID can be found in the Google Sheet URL between "/d/" and "/edit".
Final Touches
Hit the blue Update button in the Overlay Editor for the Global Data Overlay after adding in your Spreadsheet ID and API Key.

Lastly, make sure to have the Global Data overlay played out in the playlist.

Note
It may take a few seconds for the overlays to populate with your Google Sheet Data.