In a Singular.live's overlay builder, Composer, overlays should be organized into Subcompositions. Subcompositions are essentially overlays that are read by your Control App.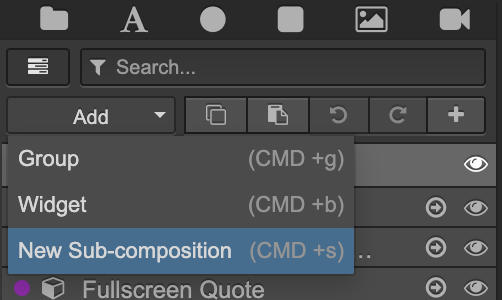 A Subcomposition can consist of Widgets, Groups, and even other Subcompositions to create an overlay. Subcompositions can get connected to and access external data sources, or link to real-time data streams.

If overlay elements are built outside of a Subcomposition, your Control App will not be able recognize and operate those elements.