UNO templates have dedicated APIs, allowing you to seamlessly connect your Streamdeck device to your UNO to easily control the overlays.
1 - Download Singular Plugin
Before you do anything, first make sure you have your Streamdeck application installed. This application is designed to support your physical Streamdeck device.
Next, download the Singular Streamdeck Plugin, here.
2 - Install
Install the downloaded plugin. When successfully installed, you should see Singular.live appear as an option in the right side panel with a button titled UNO Control.
3 - Set up a button
A. Drag and drop
Drag the plugin onto a virtual Streamdeck button.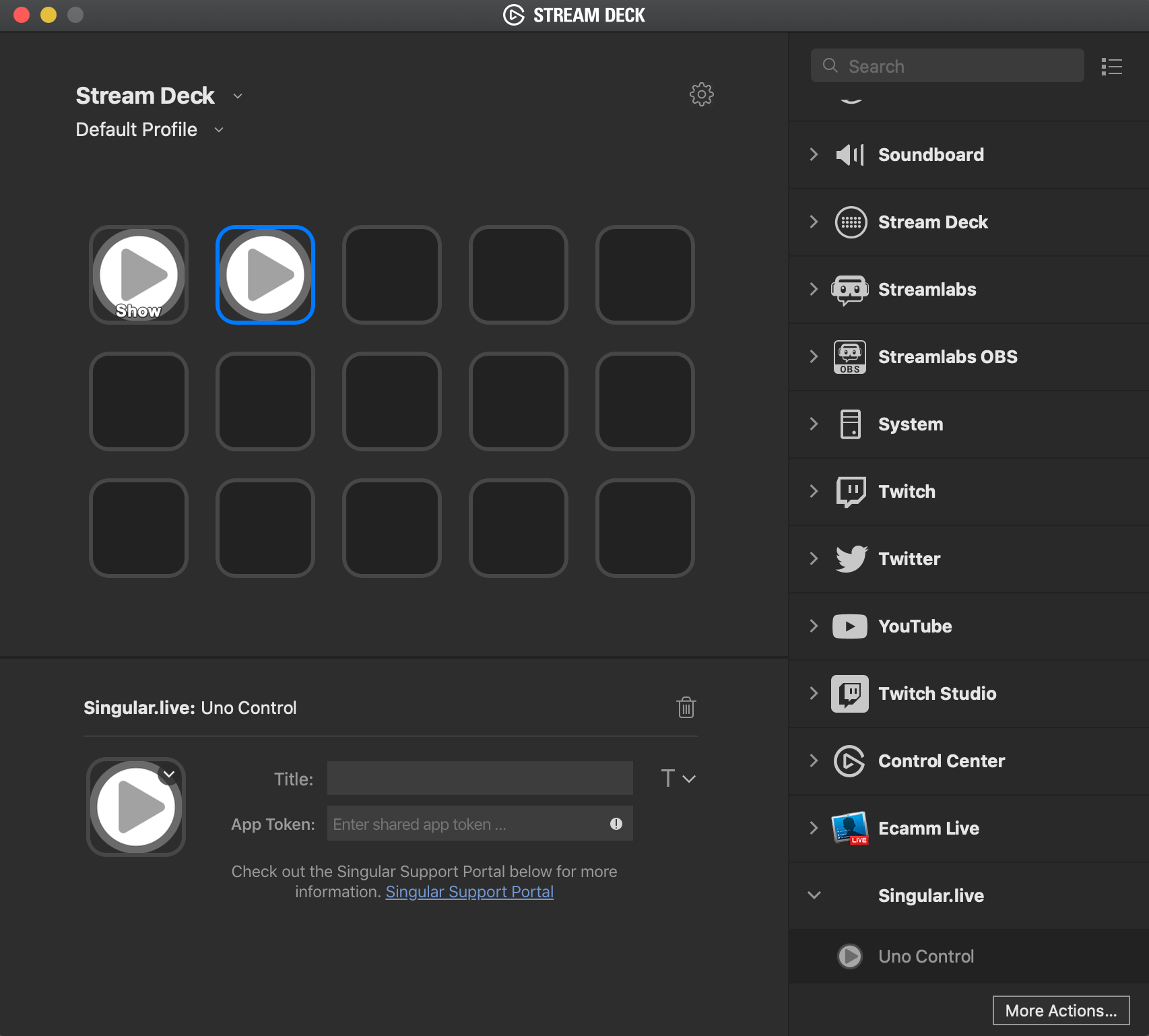 B. Copy/paste API Token

Copy access token from the UNO interface. Then paste into the "App Token" box in Streamdeck. Now the app's api is ready to use.
C. Select a command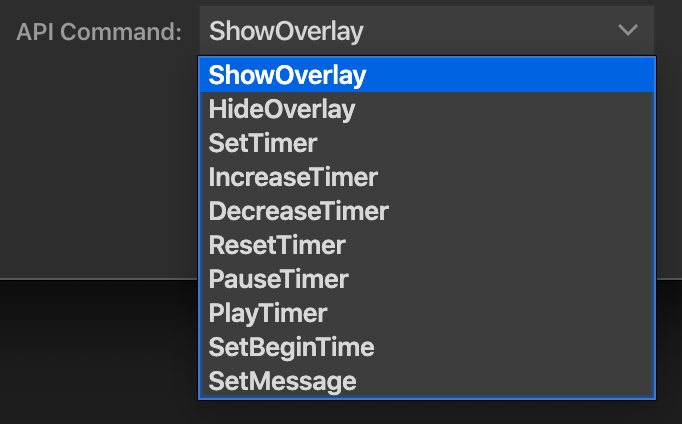 Finally, select what command to use for the button. If you want to start with something simple, choose "Show Overlay"
D. Rename button
Rename button to a desired name.
E. Repeat
Repeat as required for the buttons you want. To make it easy, we recommend copying your existing button, pasting it onto a new button and then just changing the name and the API command.
4 - Set up a button that requires a payload
Some commands require a payload value like defined text or numbers. In the image pictured above, these types of commands would be "SetTimer", "SetBeginTime" and "SetMessage" as they all indicate the need for specific time values or text.
These pictured commands are available for the UNO Countdown style template so we recommend you work with the UNO Countdown Title Card template for the remainder of the tutorial.
A. Work with the "SetMessage" command
Let's set up the "SetMessage" command which will require a line of text as its value.
Once again, drag and drop the button onto your streamdeck profile.
Define your title and App Token (make sure this is the correct token for the template you're using). Next, select "Set Message" from the dropdown menu.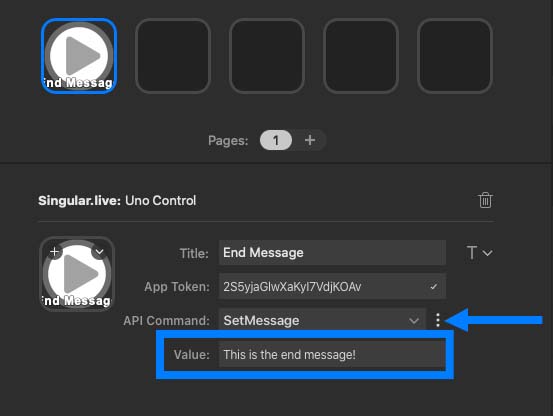 Here's where the instructions are slightly different. Select the 3 dot menu to the right of the API Command to reveal the Value field. This is where you can insert your value for the payload. In this case, define what your end message will be once the countdown is complete.
Now, play out this button from your streamdeck and see that when your countdown reaches zero, your end message has changed.