Overview
Although Singular is designed for cloud-based workflows, it can work with HD-SDI for traditional broadcast. Singular works with all the major brands and operating systems and with our open environment, you can create your own custom solution.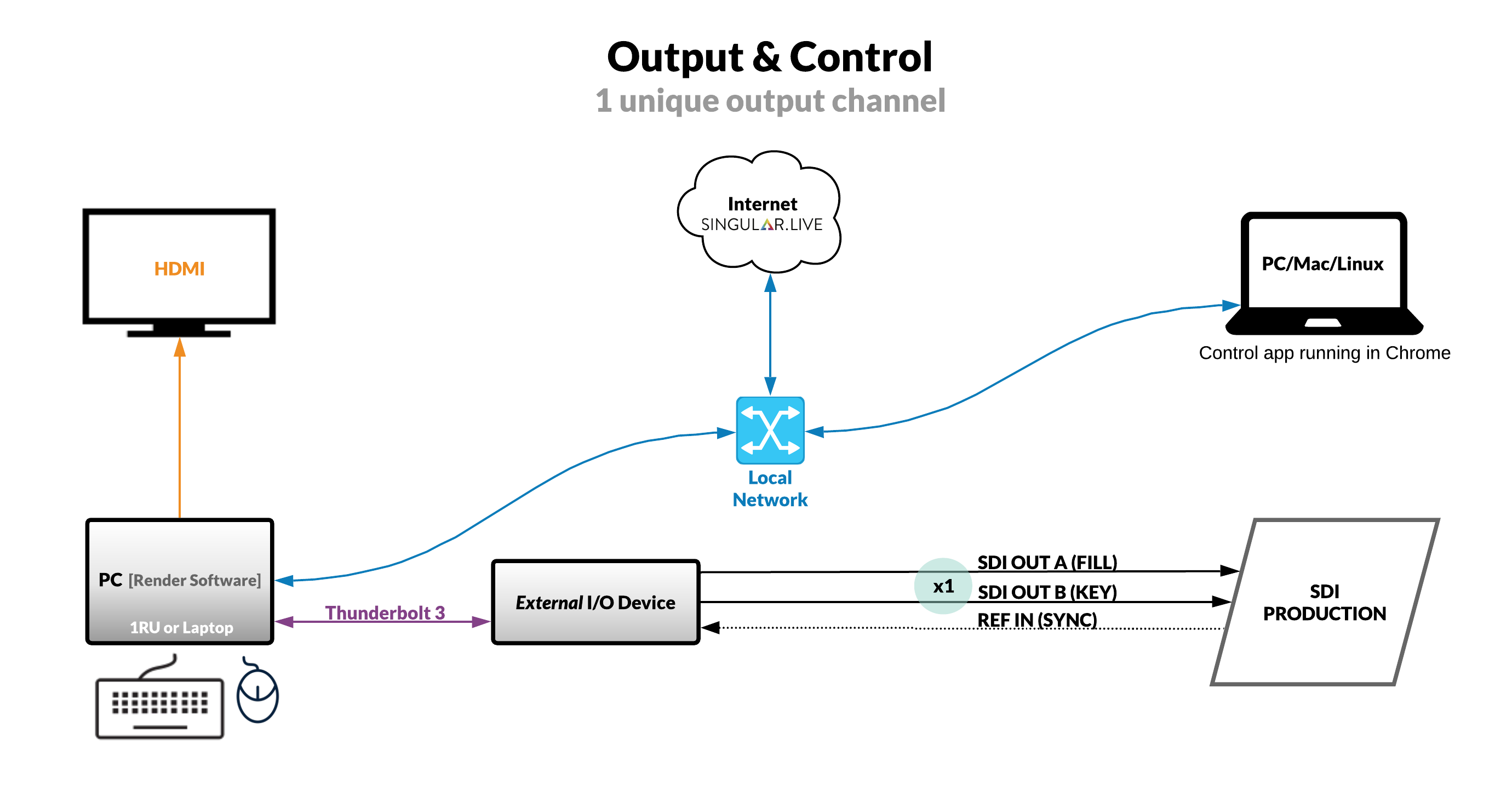 Singular to HD-SDI workflow - External I/O Device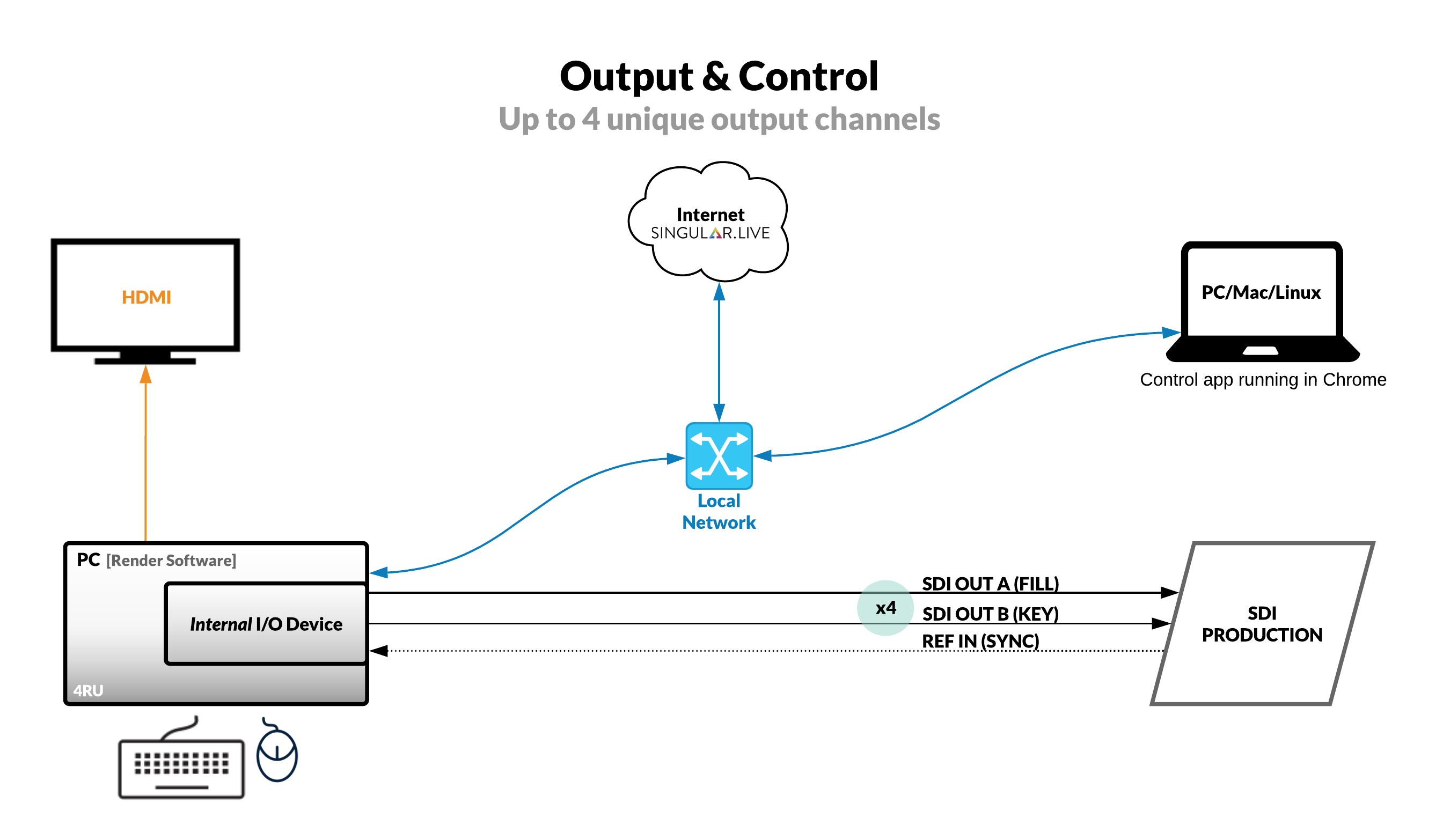 Singular to HD-SDI workflow - Internal I/O Device
Creating a Custom SDI Setup
There are four general steps you will need to take to create your own custom Singular SDI workflow.
Although we provide specific instructions for each step of the workflow, we encourage you to experiment and come up with a workflow that works best you. We cannot be comprehensive for all possible workflows so what is provided below is a few recommended options.
1 - Copy your Output URL
Within your control application, click the Share button and copy your Output URL.
2 - Add your overlays to your encoding software
Use that Output URL to add your overlays to your encoding software. Singular works with a variety of encoding software in two general categories: cloud and desktop. The following are links to tutorials on adding overlays to cloud and encoding software.
A. Adding Singular overlays into Cloud Encoding Software
B. Adding Singular overlays into Desktop Encoding Software
3 - Install & prepare an I/O device
Install an I/O device so that your encoder can output an SDI signal.
Here is a tutorial on getting an SDI Output Using Blackmagic Decklink.
4 - Get HD-SDI output from your encoder
Once your overlays are added to your encoder and an I/O device has been prepared, you will be able to get an HD-SDI output.
Here are a few encoder specific tutorials on getting an SDI output after preparing a Blackmagic Decklink:
Note
For a premiere Singular SDI box solution, contact one of our Certified Service Providers, Reality Check Systems.